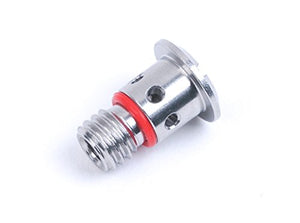 Vidastech Retina Diffuser Screw for La Marzocco IMS Shower screen
Sale price Price Dhs. 99.00 Regular price
Shower Screen screw for La Marzocco with o ring.
It has 6 small holes which distributes the water much better.
It has O ring which forces water to flow in the right direction.
The screw head is shorter than original La Marzocco screw which gives more clearance and avoids touching coffee puck.
The screw is made of high grade stainless steel which is less prone to corrosion.
Recommended: Use IMS shower screen to get the best results.
Warning: Please don't over tighten the screw, otherwise the o ring will get damaged.